All our essentials can be washed safely at home. Cashmere does not require professional cleaning.
We prefer machine wash; delicate cycle of course and always makes sure the water temperature is cold and the spin is low.
Use a preferable soap and lay the garment flat when drying. Let it air dry, always.
Store your luxurious garments in a dry and dark place and use a storage bag. 
Rotating your Alba collection by letting your cashmere knitwear's rest for s couple of days in between use. By this you will extend its life.
If your favorite has lost its fluffiness, you can put it in the freeze in a bag a couple of days and it shall regain its softness.
Think twice before you throw your clothes in the washing machine, very often air drying in fresh air will do the trick and you save water and energy.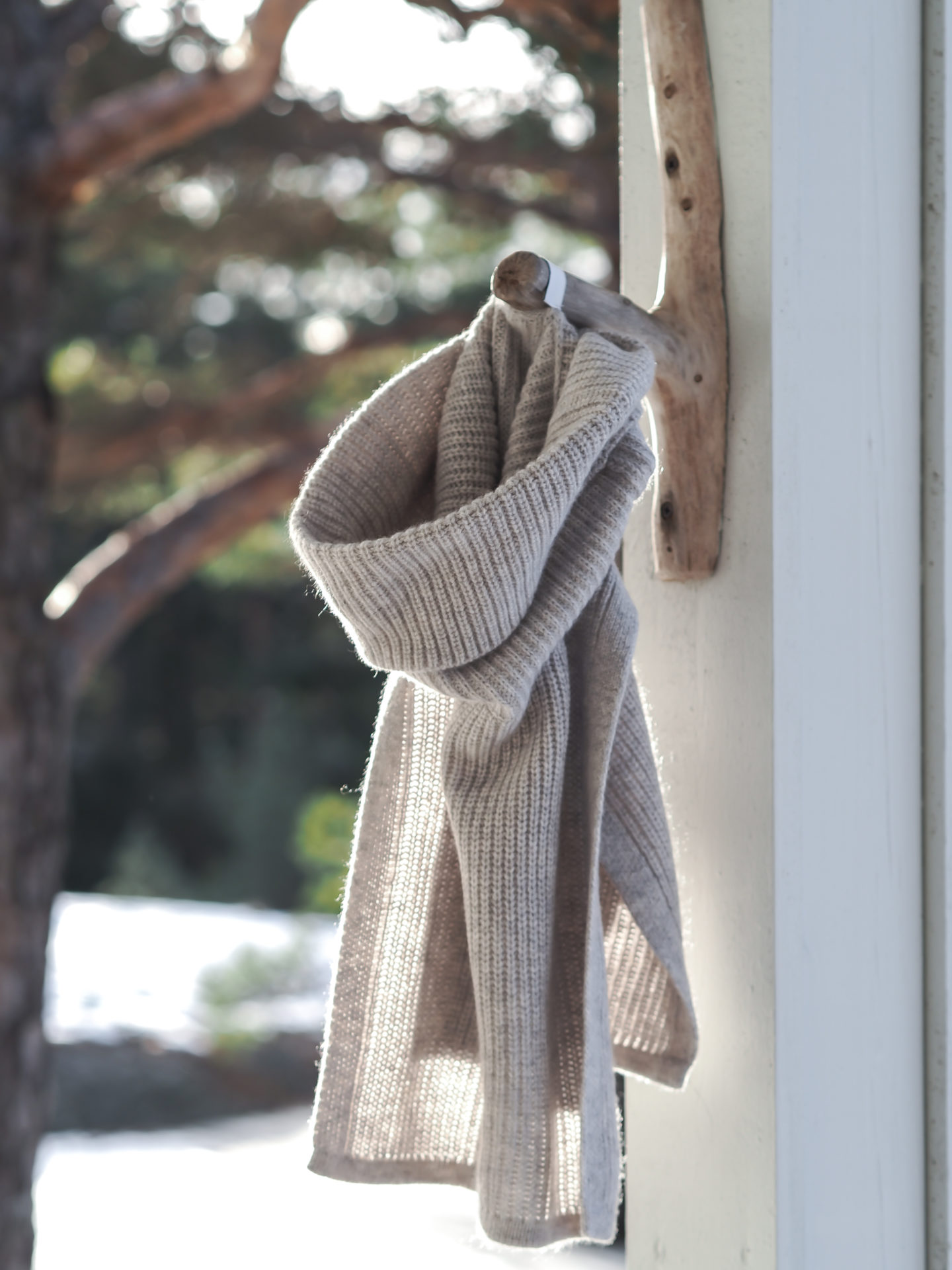 All photos taken by Cecilie Refsum, owner Alba